Wednesday, December 28, 2005 @ 5:32 PM
Because I am a girl.
And like some girls, I often like dangly earrings, shoes, bags and sweet stuff like raindrops on roses. But unlike
some
girls, I do have my weaknesses for cosmos and gadgets as well.
And if there's one phone I want at the moment, it's this.
1) Motorola Razr V3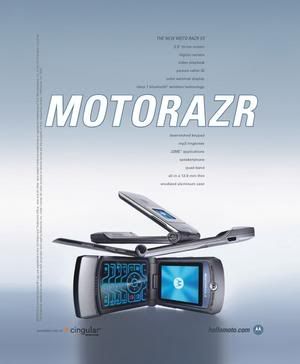 MOTORAZR!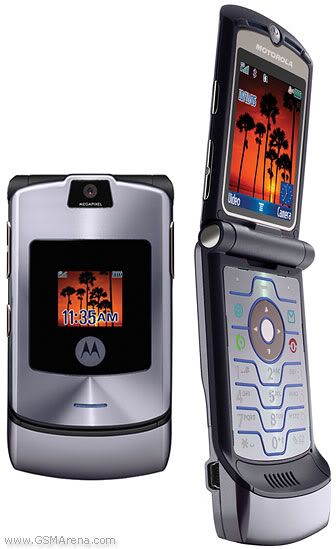 Beautiful.
It can store up to 512 MB of memory (cos I have a lot of stuff) and has very clear reception.
The only thing I don't really like about it is its camera (VGA only) and I heard that its keypad is really hard to SMS. I tried it in person too. REALLY hard to SMS, I might need some getting use to.
It comes in pink too.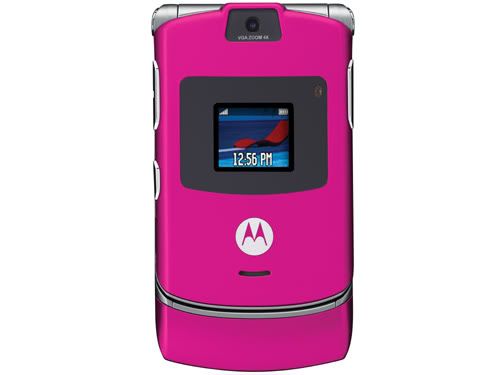 Looks like a barbie phone to me.
I don't really like its particular shade of pink. Yuckx.
But I still want the silver one! Or the black one. Either which, I just love clamshell phones. Sigh.
My recent Samsung one stopped functioning already. First the clock slowed down and then after that the LCD screen blacked-out. It's not really old though, but after using it for 6 months I've kinda gotten attached to it.
Oh well. I can only blame it on myself, because I dropped it and flicked its cover too often. The guy whom I brought it to repair said, "No hope already. You pay $130 for servicing or throw it away lah". Cos nobody will want to buy it.
Poor phone. Nobody wants you anymore :(
And pay $130 for repair? Er, no thanks.
So now its on to a new phone! And a new number possibly. Mom and I have been walking around searching for phones recently and with her sore throat, she's lost her voice as well. Poor mommy. -hugs-
I've been doing most of the talking and finding out. I might get a Nokia or Samsung phone again (possibly because I've grown attached to Samsung). But after all, Nokia phones are more user-friendly.
2) Apple IPOD Mini
Another darling. My brother's got his MP3 player already. I do realise I like IPOD Mini better than IPOD Nano, simply because it has colours. I want the lime-green one so right now I'm saving up for it. Haha.Cos I'm not old enough to work yet :(
And well my dad did say he would get me one if I had 4 As, digress back to my August post. But I shall not press him. I will instead be a good daughter (hmmm) and save it up for myself!
3) Canon Cybershot T9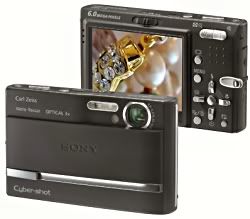 I need a good camera. My mom made a wrong choice purchasing the Olympus one in August at a cheaper price. The first one we had blacked out too often (gah, olympus) and we even brought it to exchange for a new one!
3 months only. It's new but it's gone wonky already.
What I like about this camera is that it is slim and has a wide LCD screen. It also has 58 MB of memory space. The buttons are also easy to navigate (perfect for an un-tech savvy person like me). Give me any old camera and I won't know how to navigate around it. Like which button to press for zoom in and to see which pictures you have taken. Which makes me on the losing end sometimes, haha.
Anyway I just love this camera. It's compact which means I can put it in my handbag sometimes!
4) Samsung E700A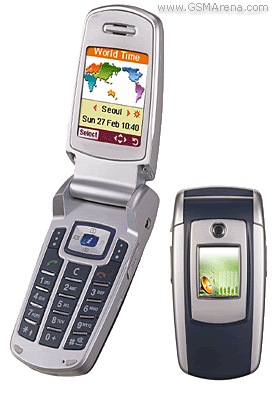 This phone ah, this phone. My dear baby... but it's so annoying at times. The clock has slowed down and the LCD screen kena blacked out about 6 times already.
Dad got it for me cos I didn't really like how my old Nokia phone looked.
I still can't bear to throw it away becos it has a lot of SMSes and photos inside (stored in a special folder so people can't find it, haha) which mean a lot to me. All the funny/caring SMSes from my friends and some very private photos!
Anyway, it's so sad. Too bad it blacked out else I could have used it forever.
--
Oh yeah, I forgot. I also like matching cute lingerie.